Is your home ready for spring storms?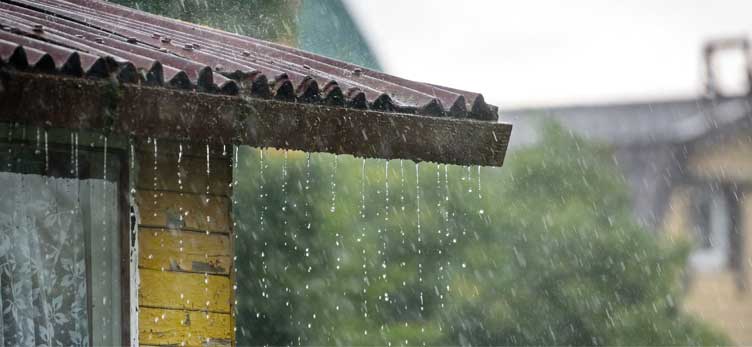 When the snow finally melts and spring begins, the bad weather is not gone yet. Spring can bring along some strong storms your way. Though you can't stop April showers, you can prepare your home and surroundings for severe winds, thunderstorms, and other serious weather threats.
The weather is highly unpredictable during spring. Get your home and family spring storm ready with these simple tips:
Clear all blockages: Clear your gutters, drains and downspouts off any winter debris. This will ensure heavy rains can flow freely off your roof. Check if your downspouts are secure, and the water is being drained well away from your home. Add extensions if the drain flow is towards your foundation.
Tend to leakages: If you've had leaks in the past, fix them now, before more damage ensues. It is also advisable to take a quick check around the basement and exterior walls for signs of past leaks that might have gone unnoticed.
Test your sump pump: If your house has a sump pump, check to ensure its clear and operable, and the drainage outflow is functioning properly. Consider adding an automatic standby generator to keep the sump pump and other electric systems running during power outages.
Trim trees: Cut loose branches, so that in the event of a windstorm they don't snap off and land on one's property or power lines.
Pack your patio furniture: It is recommended to put all your patio furniture and other yard items into the garage or shed before the strong winds strike. This will ensure your furniture and other items are protected from becoming a dangerous bullet in an event of a storm.
Cover shutters, windows & vehicles: If you have shutters, make sure they're close and secure. Tape or tack window coverings around the edges to protect you and your family from broken or flying glasses. To protect your vehicle from hail, tie thick blankets over exposed elements, ensuring minimum damage.
Prepare/check your emergency kit: If power outages are common in your area, keep a storm survival kit ready, and place it in a central location in your home. Ensure this kit is refreshed once or twice a year in order to get rid of expired items. If you're making your kit for the first time, remember to customize it as per your family's need. Basic supplies should include:
A flashlight and fresh batteries
A transistor radio and battery or solar-powered weather radio
First aid kit
Two gallons of water per person
Hand sanitizer or wipes
Three-day supply of canned or dried food for family & pets
A book or games to keep everyone entertained
Sign up for alerts: Install a reliable weather app or extension to stay updated in emergency situations. Know what's happening in your region with instant alerts. The more information you receive, the easier it is to plan & prepare for severe weather conditions.
All third-party names (including company and service names), graphics and logos used here are trademarks or registered trademarks of such third parties. Use of them here does not imply any affiliation with or endorsement by such third-parties