10 Cities Set To Swelter In Extreme Heat By 2050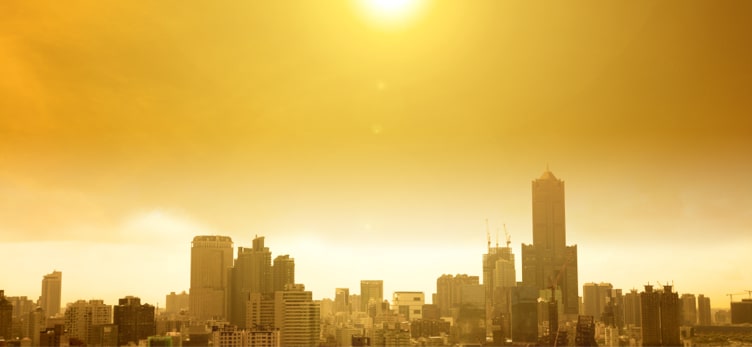 One of the deadliest weather-related threats to human life is extreme heat. A study reveals that in around 20 years or perhaps even sooner, due to global warming and greenhouse gas emissions, the number of days in which the temperature soars beyond 100 degrees in the U.S. is expected to double. The magnitude of shift is extremely shocking.
It has also been observed that in the U.S., heat-related deaths are one of the deadliest weather outcomes. With changes in global temperatures, this condition is more likely to worsen. Extreme heat conditions are especially fatal in northern states, where the residents are not accustomed to humidity and high temperatures.
Between 2036 and 2065, these are the 10 cities that are expected to face extreme heat conditions:
Pittsburgh, Pennsylvania
Pittsburgh is known to have an average summer temperature of around 82 degrees. But by half the century, it is expected to face heat index above 100 degrees for 17 days.
Wheeling, West Virginia
With the summer temperatures rising to an average of 83 degrees, Wheeling is expected to face 17 days of extreme heat with an average temperature of 100 degrees.
Bristol, Tennessee and Bristol, Virginia
While 84 degrees is what a resident would expect as the summer high, 17 days of the heat index of 100 degrees is what has been predicted for Bristol.
Amarillo, Texas
Having seen a summer high of 90 degrees on an average, is has been predicted that Amarillo would face 17 days of high heat index above 100 degrees.
Nampa, Idaho
This city could potentially experience 18 days of severe heat by half of this century as opposed to an average summer high of 88 degrees.
Weirton, West Virginia and Steubenville, Ohio
With an average summer temperature of 83 degrees, these cities are expected to face 19 days of temperatures crossing 100 degrees by midcentury.
Morgantown, West Virginia
As opposed to the average 82 degrees summer, this city will face 20 days of extreme heat conditions.
Las Cruces, New Mexico
Instead of the 94 degrees average summer temperature, Las Cruces will potentially experience 23 days where the temperature will cross 100 degrees.
Johnson City, Tennessee
Currently, the maximum temperature of summer has reached 84 degrees. But by half the century, this city will see 23 days of extreme heat.
Lubbock, Texas
It has been predicted that Lubbock will face 30 days of temperatures crossing 100 degrees as opposed to the average summer temperature of 92 degrees.
All third-party names (including company and service names), graphics and logos used here are trademarks or registered trademarks of such third parties. Use of them here does not imply any affiliation with or endorsement by such third-parties